The Darbar offers tasty Pakistani and Indian Cuisine. In our Menu We have wide range of Curries, Veggie Curries, Appetizer, Daily Specials, Catering and much more.
LARGE $15.99 / X-LARGE $22.99
LARGE $16.99 / X-LARGE $23.99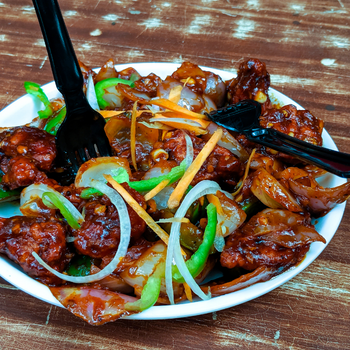 Large $10.99 / X-Large $14.99
LARGE $15.99 / X-LARGE $22.99
Large $13.99 / X-Large $21.99
This place is an Indian Food Heaven. Love the food, Love the customer service and I love to come here again and again. Best of luck guys.
We just ordered food today from Darbar for me, my family and in-laws. Everybody loved the food. We ordered butter chicken, daal, saag and bhindi. Thanks alot and we will definitely order from your restaurant again and again!!!
The food here is absolutely incredible. That is really all you need to know. Probably the best curry you can get outside of India.

Vegetarian options: Many curries are vegetarian. It's probably the best cuisine to love if you're strictly not eating meat.
I must say food quality, service and quantity are superb. I would recommend this restaurant to the person who's looking for real taste of indian food.
We ordered Dal Makhni ,mutter panner and kheer .It was great 👌👌, I loved Roti especially as it feels 100% homelike . Great service also . Would definitely come back .